Buff Bones®
This class is taught by:
Claire is a PMA®-certified Pilates instructor and a licensed Buff Bones® instructor. She has been teaching Pilates since 2001. During her 11-year career as a dancer with the Louisville Ballet, she discovered the benefits of Pilates while recovering from a back injury. Claire works with people of all ages and fitness levels. She has experience working with clients who are dancers, runners, and triathletes. Claire also works with people who have back, neck, and shoulder pain. Claire's goals for her clients are to teach them a fun and safe full body workout that focuses on biomechanics, alignment, and posture.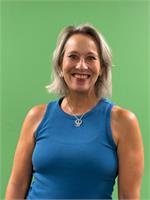 Teresa earned her Pilates Certification from Core Conditioning in Los Angeles in 2003. She immediately began working at Pilates Studio City, which was then owned by her mentor, Kelli Coleman Altounian of Pilates Sports Center, where she instructed for many happy years. Teresa has taken many specialty workshops such as Pilates during Pregnancy, Common Problems and Injuries and Jumpboard. Since arriving to Louisville, Teresa has taught Mat Pilates at Shine Movement Studio, Yoga on Baxter and Bellarmine. She is thrilled to have found a home at Pilates Village where she is teaching groups and privates.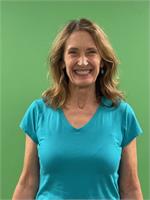 Holly Holland, the owner of Pilates Village, is a PMA®-certified Pilates instructor, a Pilates Sports Center Master Teacher Trainer, a licensed Buff Bones® instructor, a certified CoreAlign® teacher, a certified yoga teacher, and a certified TRX® instructor. Known for her energetic and innovative workouts, Holly brings passion and precision to her classes. She forges deep relationships with her students and helps them see how committing to regular exercise can be a gift for their future.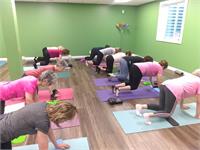 Buff Bones® (
www.Buff-Bones.com
) is a medically-endorsed, full body workout for bone strengthening and balance. It integrates Pilates, strength training, functional movement and rehabilitative exercise to improve the health and longevity of your bones and joints. It's adaptable to varying levels and is safe for
those with osteoporosis.
Upcoming classes: